Private Medical Clinics Billing and Health Insurance Claims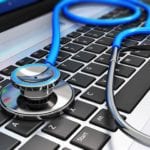 Dwindling healthcare reimbursement from commercial insurance companies, especially in the last six weeks or so, is taking a significant toll on many physician practices. As the COVID-19 pandemic rages on, lockdowns, social distancing, and fear have gripped the Nation. Many private practices are consequently searching for solutions to virtual consultations (telehealth visits). The absence of face to face appointments, struggles with the additional IT requirements for remote work from home (WFH), and claims reimbursements are exacerbating these problems. While these clinics contend with increasing overhead costs, albeit with the meager Payroll Protection Program funds available, they still see no relief from the inadequate settlement on claims for visits already completed. The struggle with large healthcare insurance companies over the underpayment of claims continues to add to these pressures.
Moreover, the Affordable Care Act's (ACA) incentives have caused many providers to shift their focus from value to volume, which impacts the quality of care. The only remaining respite for those still new to this industry is grabbing at patient co-pays as a temporary bridge to their mounting debt. Patients, on the other hand, have the misguided perception that providers demanding co-pays are too aggressive and perhaps infer that the physician's practice already generates large sums from billing. Far from the truth, these practices hold on to co-pays for survival as some find themselves sinking under the pressure of administrative costs and excessive overhead, with little or no profit margin. To reduce the more immediate results of dwindling reimbursements and its associated problems, these providers opt for balance billing for out of network patients or accepts only cash at a discount.
Some providers opt into the concierge medicine or direct primary care (DPC) model of practice. These models provide personalized attention to patient subscribers 24 hours a day for a nominal monthly/annual fee. These approaches eliminate wait times, dramatically reduces overhead costs, allocates more time for patient visits, and improves the quality of life for both the provider and the patient. However, the models are not currently available to medical specialties such as cardiology, neurology, and others.
Advice for our medical clinics are as follows:
Make sure your Practice Management System is securely backed up at multiple cloud locations and an additional backup to a detachable hard drive at home.
If you can log into your office system from your residence, set up an office area in your home for access to update patient records, and manage prescriptions. For video consults, utilize HIPPA approved video conference tools for communications with your patients (Doxy.me, Go To Meeting, HIPPA compliant Zoom Service, Google Meet, etc.)
Ensure your practice's insurance claims are accurately coded and provide extensive supporting documentation.
Ensure your medical biller sends your claims out electronically. Make sure this person or persons properly and accurately document any rejection of claims for statements intended for the patient portion of the claim, if any (for co-insurance and applicable deductibles).
Attorneys should only be retained by physicians if there is a known problem or if you anticipate recurring issues with your insurance.
Ensure your hospital privileges and licenses are current if you plan to see your patients at nearby hospitals.
Make sure your clinic operations are flexible and efficient to minimize wasted resources such as the ratio of support staff to patients, vendor relationships, built-in technical workflows/support, etc.
Depending on the size of the healthcare organization and extent of processes surveyed, our assessment services can last from a few months to several months for a fixed initial fee. At the completion of the assessments, we provide a recommended approach to the implementation of our solutions.