Ez Consulting Group developed a business and operating plan for this growing entity with gross revenues in excess of $750,000 per year in the state of Pennsylvania.  EZ Consulting Group provided a comprehensive circle of business expansion and operational efficiency services.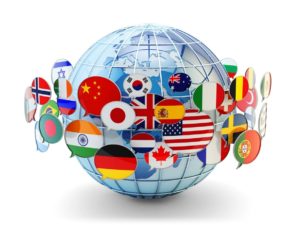 EZ Consulting Group, LLC was commissioned to deliver a feasibility plan for the development of a $13 million Community Sports Center and Sports Legends Hall of Fame.
Working Capital Loan Program Consultant – One of only three consultants selected in the county to facilitate high level business credit worthiness analysis and approval for over $2 million working capital facility to local businesses.
Working Capital Loan Consultant
Issue: 
Allegheny M/W/DBE Contractor Working Capital Loan Program-The Allegheny M/W/DBE Contractor Working Capital Loan Program (WCLP) program is designed to provide accounts receivable financing for small contractors executing public agency contracts in Allegheny County. The WCLP provides market-rate gap financing to small contractors based on the WCLP applicant's need to finance working capital for their public agency contracts.
Through the Redevelopment Authority of Allegheny County (RAAC) the WCLP is designed to promote opportunities for those groups who have not had ready access to contract financing in the Allegheny County, including minority-and woman-owned businesses and disadvantaged business enterprises. Funds for the program are provided by RAAC's Economic Development Fund (EDF) in partnership with the local banking community.PDF Icon Guidelines
Consultant/Working Capital Loan Program Management
EZ Consulting Group was one of two consulting firms selected to facilitate working capital business loans to local small businesses. EZ Consulting Group assisted several local businesses with free business operations advise and loan access.
Issue: 
The objective of the program is to ensure that MBEs, WBEs and DBEs (disadvantaged business enterprises) are given the maximum opportunity to obtain and perform on contracts. In order to accomplish and monitor this effort, goals have been established for all contracts and other business activities entered into by Allegheny County having overall goals of 13% for MBEs and 2% for WBEs. These goals remain in effect throughout the life of each contract.
Allegheny County expects all bidders and proposers to demonstrate a good faith effort to include MBEs, WBEs and DBEs when bidding on County contracts. A good faith effort is defined in the World Wide Web Icon Code of Federal Regulations (49 CFR 26).
An M/W/DBE participation waiver request is necessary if the M/W/DBE goals are not completely met for a County contract. An M/W/DBE participation waiver request must include the following:
EZ Consulting Group developed a comprehensive $13 million sports complex and community center in Aliquippa, PA , USA.
Issue:
For the years leading up to the collapse and subsequent economic devastation of the steel valley in early 1970, the City of Aliquippa in Beaver County, PA had a vibrant history as the leading steel production community. The City is also home to over twenty professional athletes. Some of the well known include Mike Ditka former coach of Chicago Bears, Ty Law of New England Patriots, Tony Dorsett of Dallas Cowboys, Late Pete Maravich formerly with Boston Celtics, Sean Gilbert formerly with North Carolina Panthers and Verquan Kimbrough who currently holds the IBA America's Jr. Lightweight title, and several others. NERIH, Inc, a non-profit group needed a plan for a 21st century sports complex with a specific focus on after-school education for the children in Aliquippa and surrounding communities. To that effect, EZ Consulting Group conducted a comprehensive analysis of the economically devastated area. The need to develop a contemporary, innovative and novel social development model and concept, which is comprised of a multi-disciplinary and multi-faceted approach to the global rejuvenation of the area and Beaver County became apparent.
Solution:
EZ Consulting Group developed a $13 million comprehensive plan for a state of the art indoor Sports Complex and Education Center. The proposed plan will add a new dimension into the lives of the future student athletes by providing them an opportunity for academic achievement as well as having the proper tools to train in their respective sport. The objective of the model is to re-establish community self esteem by instigating, activating, and stimulating strong, viable and sustained economic, cultural, and medical growth and positive indices outcome in the city of Aliquippa. By having access to a distinct, contemporaneous, highly innovative, and novel sports and social environment, athletic minded and academically inclined students will no doubt be induced to participate fully in the activities at the center.
The program plan will also address the poor educational and dramatic crime levels in the community.
Develop an integrated $20 million Behavioral Health, Primary and Sub Acute Care Center with several ancillary services
Issue:
The City of Clairton, PA needed to address the lack of healthcare and other socio-medical services in their community. EZ Consulting Group was recruited to help address this issue.
Solution:
EZ Consulting Group developed a comprehensive business plan to integrate a new comprehensive primary health care center, a transitional care center, an adult day care center, a personal care center, a recreational and activity center, and the co-location of existing social services entities in the community into a multi-function community center. This centrally located facility will serve multiple community goals. Some of the goals identified by the Municipal Manager and Mayor are to unify ethnic groups in the City, complement economic revitalization plan in progress, and dramatically reduce the socio-medical indices in the community.
Result:
The completed plan is currently in its final review stage with the US Department of Housing and Urban Development. The proposed multi-million dollar project site will be located on a central and easily accessible park in the City of Clairton, PA. EZ Consulting Group has been retained to assist in the implementation of this development plan.
Recommendation:
" The city was very satisfied with the work done by EZ Consulting. We would highly recommend them to any prospective customer. EZ Consulting Group provides well researched, professional, and result oriented plans that have been absent in this and possibly other communities."
Ralph Imbrogno, Municipal Manager, The City of Clairton, PA
EZ Consulting Group provided management consultation services for an mid size environmental services company for the services described.
Receivables Fulfillment, Business Process Analysis/Design, Cost Optimization Analysis
Issue: 
Company realized that while cash flow was dwindling, profit and loss statements indicated large profits. The company also recognized that field operations had no structured format for tracking time and cost during project operations. They consulted EZ Consulting Group to reduce cash flow pressure and improve business process efficiencies.
Solution: 
EZ Consulting Group, specializing in business process analysis/design and financial analysis implemented an efficient process that
a) Recovered over 90 percent of company's government based receivables.
b) Implemented an efficient business process to:
i.Restructure field operations processes
ii.Develop efficient cost capturing systems
iii. Develop management tracking systems including feedback loops.
Recommendation: 
" Has the proficiency to meet and sometime exceed expectations in the field of professional competency."
Fred Neumeyer, President, 412-621-1238